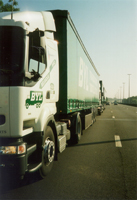 National and international transport
Nationally
We offer daily services everywhere in Belgium according to set deadlines and terms you agree to.
Linking Ostend, Bruges - Brussels - Antwerp - Hasselt - Liège - Verviers - Arlon...
Nothing could be easier!

Internationally
We cover:
For years, we have had daily links to Lille (Department 59), Paris and its region (Department 92-93-95), Reims and la Champagne (51) as well as links with the Dijon (21) trunk road to Lyon (69). This means we can provide an impeccable service and meet all your needs, going to and coming from the Benelux and the North of France.
When it comes to these links, we reign supreme!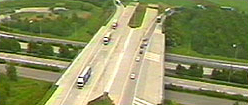 A whole range of other links is also possible. Upon simple request, we can always offer you a tailor-made and personalised solution depending on your availability.
Your goods in the right place, at the right time!
Our single objective : YOUR COMPLETE SATISFACTION.
---
---